Echoplex Information
The sister venue to the Echo and located directly beneath it, the Echoplex is commonly referred to as "below the Echo," leading many to refer to it in full as "Echoplex below the Echo." Both venues are affiliated with Spaceland, located in the in the Silver Lake neighborhood of Los Angeles.
Known for their "adventurous" booking policy, these venues pride themselves on being the place to catch acts just before they become huge. The Echo and Echoplex have helped launch the careers of countless artists now known to the world at large, including The Airborne Toxic Event, Hanni El Khatib, War Paint, Active Child, and Foster the People, with massive names passing through the venue doors including the likes of Skrillex, Nine Inch Nails, Atoms For Peace, Green Day, Beck, HAIM, Lorde, Incubus, LCD Soundsystem, Future Islands, Kendrick Lamar, Run The Jewels, The Rolling Stones, Steve Aoki, Thundercat and Jamie XX! Most recently, both venues have been updated with the L-Acoustics speaker systems, the first live clubs to do so in California!
"I am very excited that Echoplex is one of the first West Coast venues to install the 'almighty' K2" said Spaceland Presents' Mitchell Frank. "During the install, even before the room was tuned, I loved what I was hearing right 'out of the box'—five-way, three-dimensional depth and throw. Where most systems fail, we were getting a clear sense of being enveloped by the music… we now have the ultimate tour-friendly PA system. No matter where you are standing in Echoplex, you are covered in perfect sound."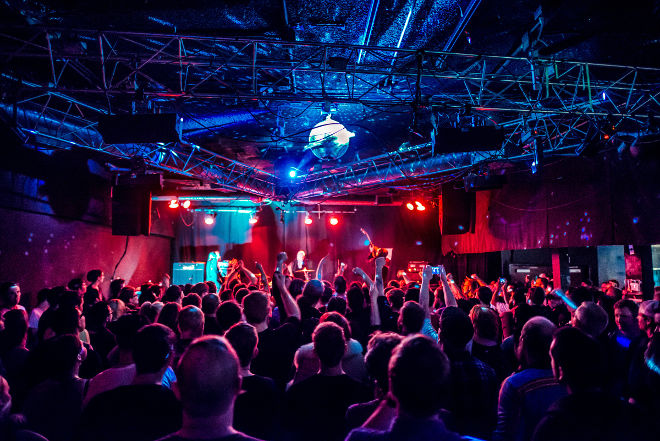 More information on Echoplex can be found here:
Arriving by car? View the Echoplex parking information page.
Want information on the tickets provided and our recommended ticket provider? View the Echoplex tickets page.
Want to see the seating configuration and find out about accessible seating? View the Echoplex seating chart.