Echoplex | Los Angeles, California
The party never stops with Electric Feels, the experiential party hailing from Los Angeles that brings a singular brand of fun and high-impact energy with a special blend of indie rock and dance music that gets audiences moving! This is a party jam-packed with amazing DJs, special guest stars, and top-notch stage production that gives off a festival feel to a packed crowd. On Saturday, August 27th, 2022, Electric Feels takes over Echoplex in Los Angeles for a party experience you won't want to miss. To get your tickets now to party all night with your friends, simply click 'get tickets' on the icon above and get ready for an awesome, fun-filled experience!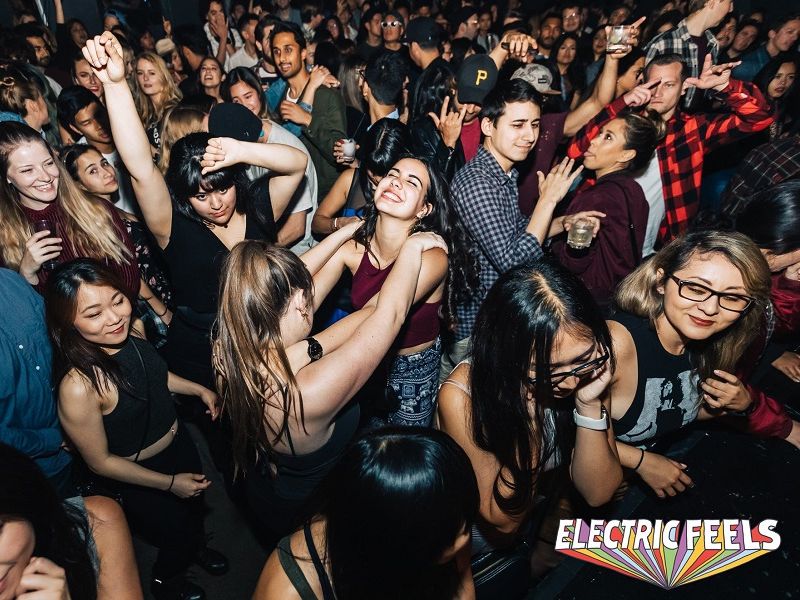 Indie rock and indie dance music rarely meld together with such synergy as with Electric Feels, an experiential dance party that is a sonic spectacle – it must be seen and heard live to be believed. Featuring some of the world's premier DJs, the dance party combines all the necessary ingredients for an unforgettable night that celebrates the power of music. Spectators will be in for a treat and can expect special guests, ambitious stage production, and a musical selection that features some of the most heralded artists on the scene today.
The Echoplex is the perfect venue for an event of this size, and it has a history of bringing top-quality entertainment to the area. The hottest acts in the industry as well as up-and-coming acts have been hosted 'below the Echo', and it has become known as a hub for breakout acts to generate a buzz in the music scene. When Electric Feels descends upon the Echoplex on Saturday, August 27th, those in attendance can anticipate hearing classic and remixed tracks from some of their beloved artists, including the likes of MGMT, Tame Impala, The Strokes, Empire of the Sun, The White Stripes, Jungle, and more. Reserve your tickets through us by clicking 'get tickets' on the icon and get ready for a night of ambiance and hypnotic sounds!